Browsing articles in "News"
RBC 2013 has gotten off to a roaring start! Our i3 Build team have taken planes, trains, and automobiles to converge on one of the most exciting moments together this summer! Matt, Sean, Rocco, Eric and Marie are on site and hacking away! Mission Control has dozens of people in a flurry to find our guys(and girl) directions to the hardware store, prices, part numbers or even the closest hair salon for gel/cream/fiber/magic to keep Matt's hair in tip top shape during the craziness!
### Updates ###
[6/13 3:00PM] —   The team has dismantled and hacked the floor fans provided by RBC this year. Truly a sacrifice during the blistering Brooklyn heat.    
[6/13 3:25PM] —  Matt is dangerously low on hair product!
[6/13 3:37PM] — Matt: "We are at Home Depot, Message for supplies we are grabbing corded drills"
i3 Detroit Team Prep Photo
(See the grinders? That's them preparing)
The Topic and Theme…. "Signal to Noise"
Quick planning session before build kick off at RBC!
The secret ingredient of i3′s creation this year?  Whirly Tubes!!!

[6/13 5:08PM]
New parts have arrived! A mad dash to Home Depot has yielded a whole bunch of corded drills.
From time to time we get pics of projects that i3 members have made, but don't feel is right for an article. When we get one of those pictures, we will post it in our i3 Gallery here.
PRESS RELEASE For Immediate Release
FERNDALE, MI, May 20, 2013
Red Bull USA announced that i3 Detroit is a winner in the qualifying round of its Red Bull Creation 2013 contest. I3 Detroit and 5 other teams from around the US, from Maine to Maui, have been selected as Finalists from almost 50 teams nationwide. The i3 Detroit team will be flown to New York City for the final round, a 72-hour marathon creative build on June 13-16.
Red Bull Creation 2013 is the 3rd Annual event which challenges teams of top inventors to design and make something useful, imaginative and inspiring in 72 hours, for a purse of $10,000.
i3 Detroit is a collaborative environment for people to explore the balance between technology, art and culture. We feel the best way to create this environment is to bring together like-minded people who share a common passion.
i3 Detroit is a 501(c)3 charitable organization.
i3 Detroit -The Metro Detroit Hackerspace
The Glass Kiln (Kiln#1) is up and operational at i3 Detroit. This is the first piece made with the equipment.
The Glass Kiln is used for working with glass in most techniques, such as fusing, slumping, pate de verre, and in this example glass casting.
Glass casting is exactly what it sounds like. A mold is made, either reusable or one-time mold. In our example this is a box made with two re-usable ceramic molds, which were made by Colour de Verre, who makes the best glass casting molds in the US.
Step 1 Kiln Wash the Molds
Kiln Wash is simply the name used for a mold release agent in the kiln world. Kiln wash is normally coated on all interior floor surfaces of the kiln, so any splash doesn't stick to the kiln surfaces. In our case we coat the new molds with two coats of a new-school kiln wash…boron nitride(MR97). Boron nitride is a spray that fills the pores in the ceramic mold and makes the glass release very easily.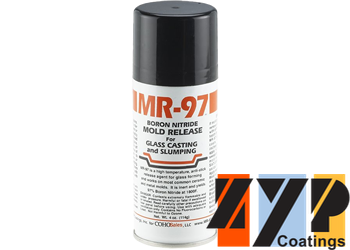 But once Boron Nitride is used on a mold, you can't go back to other types of kiln wash. Spraying on MR97 to your mold must be done outside with a mask, or your lungs will get that smooth mold release finish.  If the mold has been used previously, then clean the mold (outside with a mask and a scrubbrush) and use 1 coat of MR97.
Step 2 Selecting out Glass
I am using multiple colors of glass for my work.  When glass molding, I need to use glasses that have the same Coefficient of Expansion, else as the piece cools from the kiln, the different glasses will contract at a different rate causing cracking and destruction of the piece.  For this piece I am using System 96 glass frit, which has a coefficient of expansion of 96.
Frit is simply the name for glass fragments.  They come in multiple colors, including clear, and 4 particle sizes (Coarse, Medium, Fine, Powder).
Step 3 Filling the Mold with Glass
I am making a round glass box.  There are two molds for this piece.  The mold for the box and the mold for the lid.  I fill the box mold with 295 grams total of our frit, the lid 115 grams.  For this piece I use 60% Marine Blue Powder, 30% Clear Powder, 7% White Powder, and 3% Black Fine.  I mix the clear and blue into a homogenous mixture prior to pouring into the mold.  I add the white and black in striation patterns, using the spoon to create patterns.  I try to mound the glass in the center of the mold, away from the edges so that as it melts it flows from the center to the edge, creating a smooth edge.  If I level the frit, as it melts and condenses it will coat the outside walls and leave "spars" of glass that will need to be sanded away.
Handling Powder Glass Frit Safely:
 Always use a mask.
Use in well vented areas.
Use away from other members.
Try to keep dust down.
Wipe all surfaces with damp paper towel when done.
Take the two molds, when full and place them on a slumping dish which has been kilnwashed for spills and place them into the Kiln.
Step 5 Firing Up the Kiln
The programmable controller allows the kiln to be programmed for rising and falling to specific temperatures at specific rates.  This is called the Firing Schedule.  Enter your schedule into the programmable controller by the front panel buttons.  It is tedious, but it allows for up to a 64 step firing schedule.  I will use a 10 step schedule which lasts just under 24 hours.  It will melt the glass and then anneal it to reduce stresses and keep the piece strong.  It does so by bring the temperature down in slow steps with long pauses at certain temperatures.
Step 6 Remove Piece
Take the piece out of the kiln.  Wash it off and touch sand as necessary.  Voila.
A few days ago, Arduino co-inventor Massimo Banzi spoke at the University of Michigan, as part of a lecture series sponsored by the Penny W. Stamps School of Art and Design.  In addition to throngs of art students, there were indeed a few die-hard electronics nerds in the audience. It seemed like the perfect time to do two things:
1: Give away a bunch of little laser-cut Arduino protectors. Attached to the bottom of the otherwise-bare Arduino board, this is a cheap-and-cheerful way to avoid short circuits when absentmindedly setting the board down.
2: Tease some of the clever folks in the audience into playing a little puzzle, which was previously hinted at. The reward for the first to finish is a month of membership at i3Detroit.
Here's where you come in: Even with a free month of membership on the line, nobody's solved all of the steps yet! So it's time to officially open it up to players who weren't at the lecture.
Here's what you need to know:
The puzzle is open to any non-member, no purchase or anything necessary, but you'll need to be local and 18+ to claim the prize. If not, feel free to play for fun anyway!
If you want to co-solve with a physical friend, that's cool, but please don't share solutions over the internet. (Let 'em work for it!)
You'll probably need to get your hands on an Arduino to solve one of the steps. If you don't own one, perhaps you could use one at a nearby hackerspace….
[updated 4/21 to reflect that current i3detroit members can play for fun but not claim the prize.]
For interviews, please contact:
Matt Oehrlein
phone:
(248) 906-8473
email:
contact@i3detroit.com
For tours, just drop in before a meeting (Tuesdays 5-7pm) or any Friday evening (5-9pm).
Stay Informed – Mailing Lists
i3 Upcoming Events