Hey Everyone i3 Detroit will be at the Detroit Urban Craft Fair this Saturday November 21st from 10am to 7pm. We will be showing the cupcake car after it's debut in the Royal Oak Holiday Parade as well as showcasing a few smaller i3 Member projects. We also have a cool make and take project for anyone interested. If you are interested in learning more about i3 Detroit or you just want to stop bye and say hi that is cool as well. Come and support all the local handmade crafts and art at the Detroit Urban Craft Fair brought to you by the cool girls over Handmade Detroit!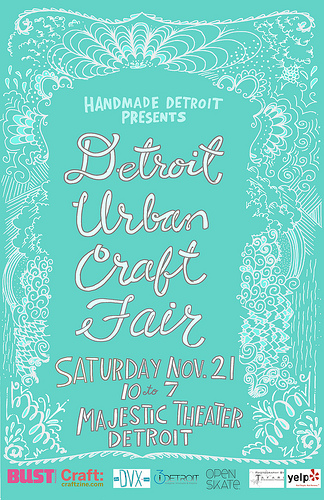 For interviews, please contact:
Matt Oehrlein
phone:
(248) 906-8473
email:
contact@i3detroit.com
For tours, just drop in before a meeting (Tuesdays 5-7pm) or any Friday evening (5-9pm).
Stay Informed – Mailing Lists
i3 Upcoming Events