Craft Room
From i3Detroit
Craft Room wardens, tool-owners and users! Make this page more awesome and provide content about the voodoo you do so well!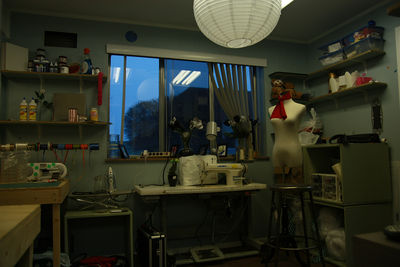 The craft room is home to the Juki DDL-8300N industrial straight stitch sewing machine.
Also, the Cricut.

Temporary Note: 27 November 2012
As part of this Saturday's potluck cleanup, I'm inventorying items in the Craft Room prior to cleanup. See Craft Room Inventory: 20121110.
This includes a list of items for probable eventual disposal, pending a parking ticket. [ = I will pitch...after following the rules...unless someone complains.] You may view the list at Projects And Random Unlabeled Stuff.