Difference between revisions of "Plumbing Tools - Faucet Valve Seat Wrench"
From i3Detroit
 

Line 22:
Line 22:
 
 
 

}}

 

}}

 
+
---
Revision as of 13:09, 24 June 2012
| | |
| --- | --- |
| | Remember to always; clean up and return the equipment to a fully functional, safe state before you leave. This includes returning any safety mechanisms to fully working order. |


Faucet Valve Seat Wrench
Don't you hate having to buy a tool that you'll only use once, maybe twice in your lifetime? Me too. So when I had to buy this $7 thingy to fix my shower faucets, I figured I'd leave it at i3 for others to borrow.
Basic Info
Ownership: Ted, but I'm not real attached to it.
Location: On the shelf in the tool crib. There's a box labeled "Plumbing Tools"
What it looks like: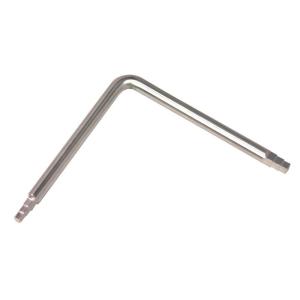 Manufacturer Information
Make/Model: Came from Home Depot, I think.
Part Number: not specified
Documentation
not specified
Rules
This is one of the few (only?) tools that members are welcome to take home.
Instructions
not specified
Authorized Users and Trainers
No equipment access set up. See User:pajamapuma or Equipment Access Project for help.
Other References
not specified
Maintenance
not specified
Things that Need to be Done
not specified
FAQs
none yet