HOWTO Change the Thread on the Husqvarna Designer SE
From i3Detroit
This mini-tutorial describes how to change the thread on the Husqvarna Designer SE.
Always use embroidery thread in the Husqvarna! There is a specially-marked black box containing embroidery thread stored to the right of the machine, or in the drawers under the machine. Embroidery thread should be glossy and may be marked as embroidery-only on the bobbin. If in doubt, ask!
To change the thread:
1. Raise the bobbin by gently pulling outward.
2. Remove the end cap; pull off the old spool, and pull the thread out of the machine.
3. Put a new spool on the bobbin. Replace the end cap with the tines pointing inward.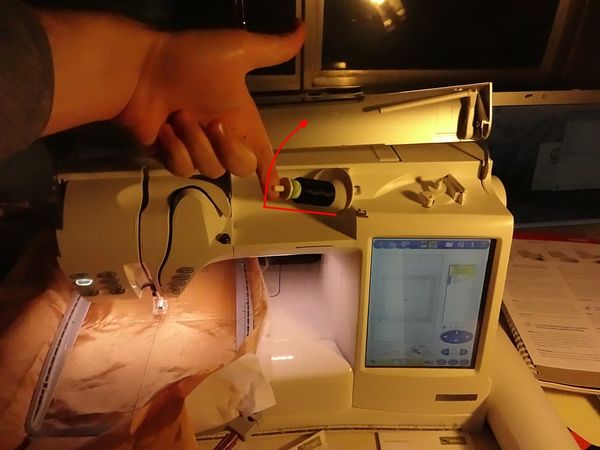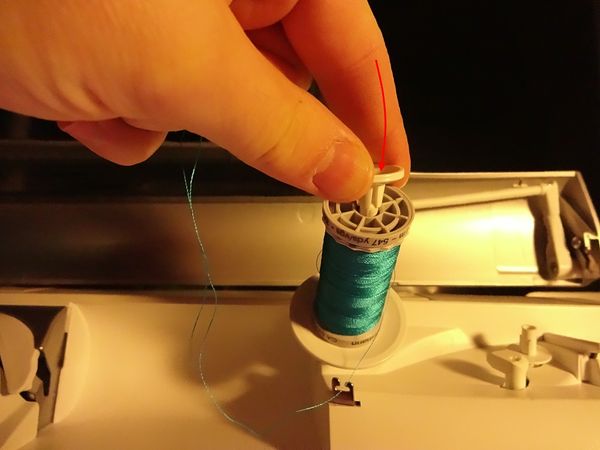 4. Pull the thread into the path indicated by the arrows. It should catch there. If you get it wrong, just tug gently to correct, or pull the thread out entirely and try again.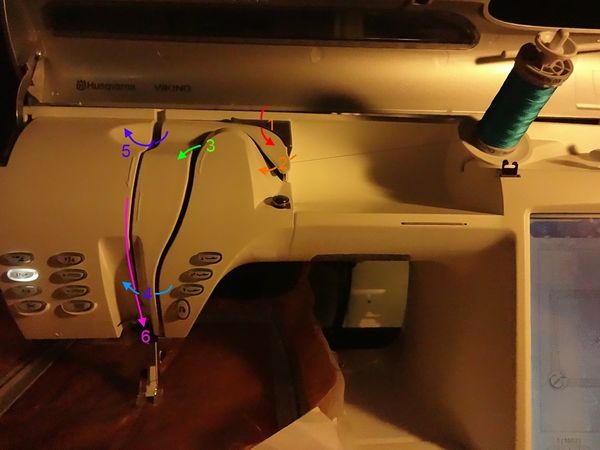 5. Be sure to pull the thread through the small metal loop just above the needle.
6. Thread the needle using tweezers, or use the attached needle threader. Instructions are not yet detailed here. An illustrated diagram will be added as time permits.