FirstTurning
First attempt at wood turning
Date: May 22nd, 2015
Materials:
Quiver base: Leftover maple from a bookcase, edge glued with biscuit joints to make it big enough.
Pedestal: Top and bottom from cool looking stuff found in the scrap bin, center section is maple from turning stock.
Tools:
Lathe
Various gouges
3/4" Forstner drill bit
Photos
Bottom for a quiver. The lathe is total overkill for this, but it's a simple start.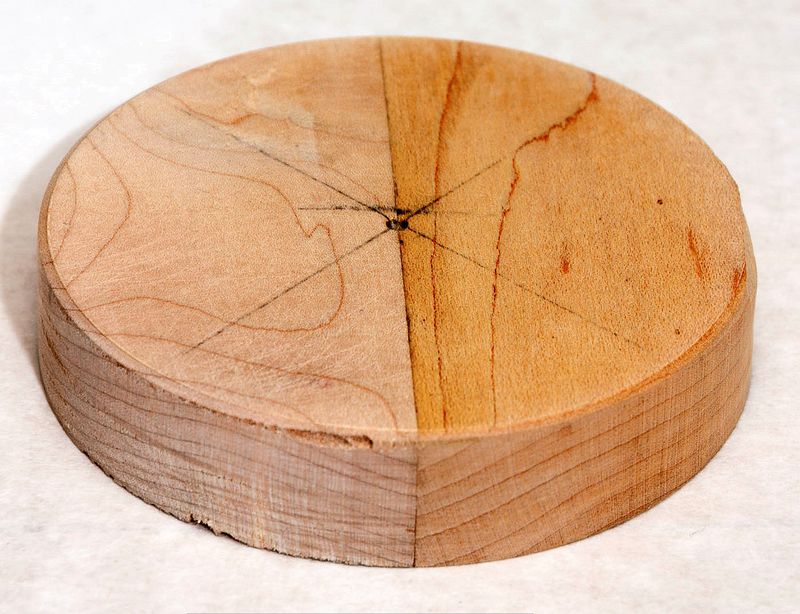 I wanted to do something useful with the trial spindle work and this is what I came up with.