I3logofabric
Spoonflower is a site where you can create fabric designs and upload them and them have them printed on fabric, wallpaper and wrapping paper. The best thing is you can create custom fabric and sew it something that is yours alone!
You can make a silk scarf, or heavy twill seat cushions for an outdoor patio set, or a knit shirt. So far, a skirt set has been made. Show your pride in your hackerspace!
i3 logo skirt
David designed the fabric with the i3 logo and I used it to make a skirt set. Members can order the fabric for their own projects. Some examples are silk scarves, twill hat, cotton pillows, knits, etc.
This is what the fabric looked like when it came.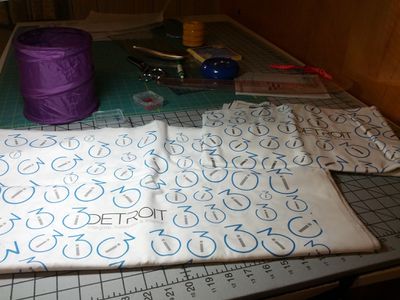 These are photos of the skirt progress and completion.
completed ruffled underskirt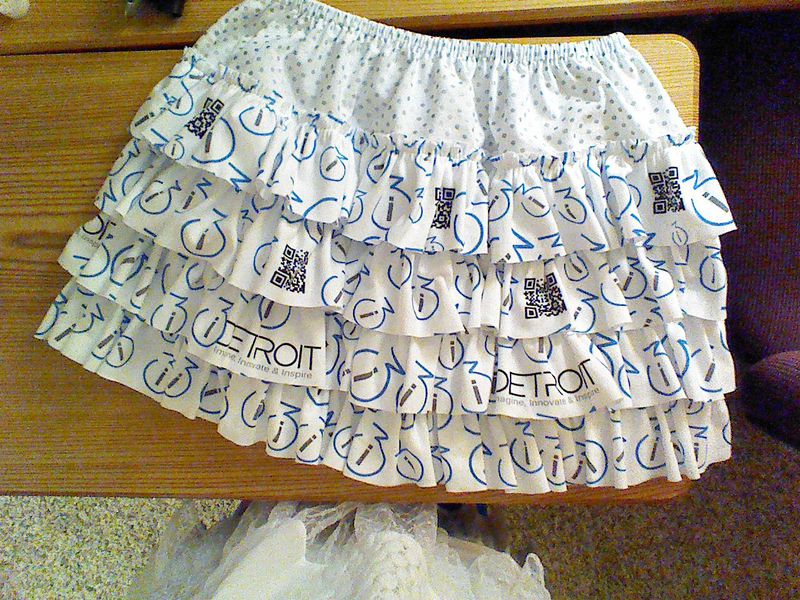 completed overskirt with black skirt
completed overskirt with matching underskirt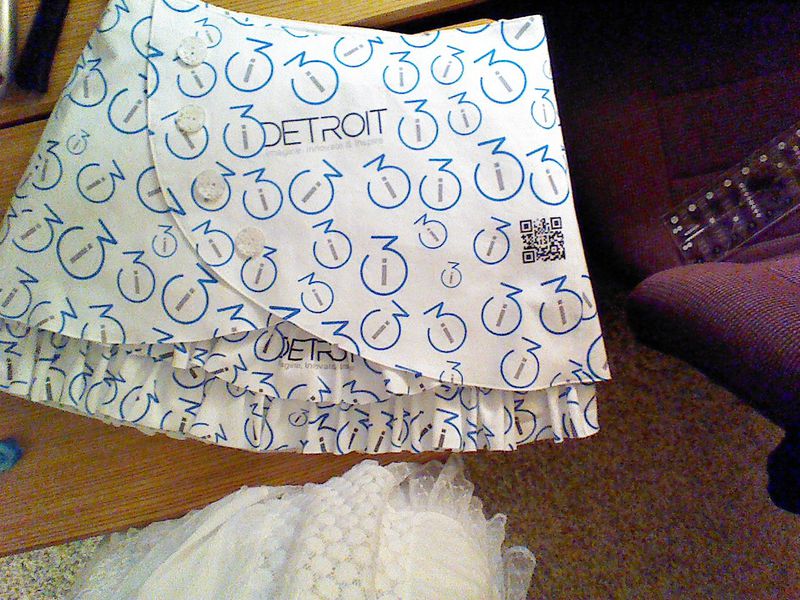 Pattern is the Vivienne by Violette Field Threads