Laser Cut LED Chandelier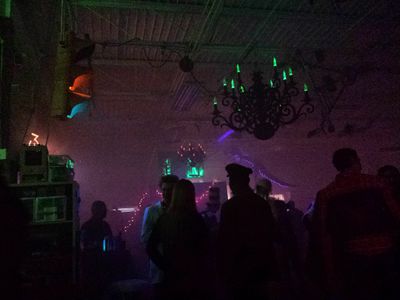 This project is based on the Grandolier Instructable. All designs posted here are thus licensed under the Creative Commons Attribution Non-commercial Share Alike (by-nc-sa) license.
Summary
These chandeliers were built for the 2014 i3 Halloween Party.
Parts
1/8" hardboard/masonite
1/4" clear acrylic
Hot glue
Zip ties
Large
Small
LEDs
Wire
Solder
Batteries
Stripboard/protoboard
Pin connectors
Design
Large
Small
Instructions
Detailed instructions to come...