Minutes:Meeting Minutes 20160202
Agenda for 02-02-2016
Chair: Mike Fink 7:37 pm
Introductions
Experienced Members
Mike F. - Laser Zone coordinator
Kevin F - Craft room coordinator
Jamie - Laser Cutting and Craft Room
Even - Infrastructure zone coordinator.
New Members & Guests
Amy - Private Chef - looking to work on new projects.
Frank - Looking to learn HAAS and TIG Welding
Phil - Grand Rapids - Here to Lear Stuff
Show and Tell
Pendants made in last week's Jewelry 102 class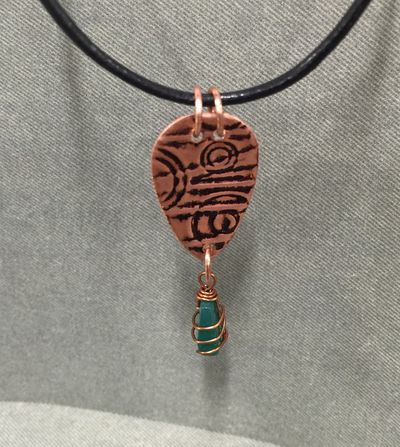 Injection Molding
Injection molding inserts for the base. Allows the swapping out of inserts. Testing with ABS.
Added cooling. Mold inserts have water lines to allow current flow. Laser welded cool paths.
Created cable junctions. Used HAAS to create pipe tapping.
Two member's have projects in process.
Orientation on Thursday the 4th.
Cool Signs for the Space
Created patters for signs around the space.
One for the sink that is obviously needed. :)
Pepper-mill
New Tables in the Classroom
Old Business
Membership Strike Force
We met Sunday for our first meeting.
We identified problems and began working on solutions.
We are looking for guinea pigs to test our solutions.
New Business
Potlock
We should have one soon! How's 2/13?
Potluck on 2/20
Zone updates
Bicycle Shop
Orientation / Basic Service Class Tomorrow Wed. Feb 3, 7:30
- If anyone planning on attending has a bike with a flat tire they want to fix bring it in (or just the wheel)!
Gears, Derailleurs, and Shifting Maintenance and Tuning Class Wednesday Feb 17, 7:30
Tentative: Wheel Truing Class Monday Feb 29 7:30
Classroom
Classroom Drywall is done. Taping and sanding to start 2/8. We have the final lights installed and working in a temporary location, where they will stay until we put in the ceiling tile.
Since it is taking so long to do the construction, we are going to allow classes to reserve the room on a limited basis during construction, depending on schedule. Please place your reservation request 72 hours in advance on the #classroom_planning channel on slack. If the construction allows, we will clear the classroom of debris/tools and you can setup tables and chairs on the day of event.
If you would like to help in the remodeling, please use the slack channel to offer assistance. Non-skilled labor is also useful. In fact anyone who has a few moments to spare and would like to help, please mop the room. We need to remove all the dust before we lay tile. Although drywall sanding will add more, we will probably mop 3-4 times before enough dust is removed to lay tile.
I will start buying color chips and floor, ceiling samples soon, so that you can see what's coming.
Charlie has ordered tables and they are here.
CNC Zone
Current series of class is winding up and going through certifications.
Commons Area
New couch arrangement during media lab construction.
Wandering piano.
New gumball machine being refurbished and improved.
Compute Zone
There will be a Compute Zone orientation on Tuesday January, 16 at 8:30 following the member meeting.
Craft Room
Need three candidates for a prototype 'basic fine oil painting' class, two sessions, cost < $20, time TBD. Any interest here tonight?, if so contact Kevin.
Electronics Lab
Please keep the e-lab clean.
Fab Lab
Graveyard
Overflowing, and so is the recycling. Will move stuff out after the meeting tonight. This should be done every Wednesday evening during shutdown.
Infrastructure
Roof leaks less. Will be patched from the outside by the landlord at some point.
Infrastructure to do list is now a bit more updated. Hopefully more gets done at the potluck. If you can't wait that long to help out, contact Even.
Injection Molding
Got a "new" 1985 chiller/heater for water circulation for the molds and machines. "Big Blue" is in the zone and hooked up with three output (blue) hoses and 3 return (red) hoses using an aluminum manifold I machined on the Haas. (Many thanks to Evan for the rush electrical work to get it running last week!) The chiller is used to chill or heat the molds and to chill the feed throat of the molding machines. The chiller is bigger than we need but the price was very good and it came from a very nice tool shop that had it checked out before putting it up for sale.
The large machine will get it's final "worthiness" evaluation over the next 4 weeks. Right now I don't see anything that would cause us to get rid of it.
I have used the past two weeks to work on the large machine, finish a 2nd mold and install the chiller.
This Thursday, Feb 4 will be an orientation class from 7-9 pm. If you have projects you are considering injection molding bring the cad file or napkin with you.
Right now we have two member projects that have mold designs in process.
Thad Johnson Injection Molding Coordinator
Jewelry Zone
Second offering of bracelet class was highly attended and went well. Same with the new pendant class.
Planning to start hosting certification classes on zone equipment (kiln, torch, Foredom rotary tool and rolling mill) by end of month. There is also interest in a salt water etching class which we will consider offering this Spring. If you want to get certified on the jewelry zone equipment or have a specific class you'd like to see offered, contact jewelry@i3detroit.org.
Kiln Zone
Kiln zone reorganization has begun.
Will be needed some muscle power to help build pallet racking and remove old shelving.
Hoping to finish reorganization before new glass kiln arrives (mid February). Kiln glass classes starting this Spring.
Large old glass kiln will be removed.
If you have any interest in purchasing it, please contact the kiln zone at kilnzone@i3detroit.org. Thanks.
Laser Zone
I'm going to be doing a laser cutter workshop (possibly lamp/lantern class, but I'm open to input) toward the end of the month. Possible project ideas are laser cut lamps.
Lasers are cutting pretty poorly.
Please bear with me while this gets worked out.
A lot can likely be fixed by adjusting/replacing the optics.
More urgently working to replace tubes since they date to July 2013 (unless someone can provide documentation otherwise)
Machine Shop
New sander is now online, and I will be staying after the meeting to train people how to safely use it and take care of it.
There are now a total of 3 pedestals in the machine shop, one for a grinder, one for wire wheels, and one for a buffer.
A lot of progress in cleaning out the machine shop happened in the last couple weeks - Evan and I tackled this together.
A tapping machine has been purchased and set up in the machine shop.
The machine shop is moving to an authorization list setup - I would like to copy what the woodworking zone has done with this.
Media Lab
New shelving and organization in process.
Sky Zone
Continuing efforts to de-crud the ceiling.
Tool Crib
Tree House
Vinyl Zone
New computer setup!
Class in the planning stages. Possibly later this month.
T-Shirt Vinyl Heat Press Works.
Welding Zone
Had a couple classes. Going to have more.
Will have even more when more teacher's materialize.
Lots of people getting use out of the zone, yay!
Quit putting the collet into the TIG gun backwards! (Infographic needed?)
Wiki
29 active users in the last 30 days.
Most active users
New users
Highlights
Wiki Wine Workshop: Wednesday, February 10th, 7-9ish PM
Wiki 101: 7-8pm
Wiki 201: 8-9pm
Wood Shop
Open shop on Jan 25th went well lots of folks. Greg turned a bowl on the lathe.
Next is scheduled for Feb 22, subject is Router demo and workshop.
Table saw statistics, used 20 out of 30 days average 10 starts per day, 40 sec per start.
Adding camera's to determine who is abusing router bits and leaving a mess.
Space Project Updates
SIGs
i3 DetroitSat
3D printing a mock up of the cube sat and are planing to do some rotational testing at Penguicon.
i3 MotorSports
HAM
Hazel Park swap was good.
Letterpress
First round of classes held on January 31st. A few examples are drying on the kiln zone cabinet.
Sewing
No current updates.
Check the Facebook group.
Scholarship
Working to streamline the process.
Look for an update in the next couple of months.
Contact the committee
COWBELL
Broom Party
Lost & Found Party
Meeting Metrics
Time completed: 8:24 pm
Funds appropriated: $0
Attendees: 26
Action Items
No action items.
Proposals
No proposals.
Attendance
Evan LaFata Allen
Alec Beardsley
Brandon Biller
Jamie Burdeski
Matthew Carpenter
Michael Fink
Kevin Flory
Paul Frick
Matthew Gardeski
David Henry
Jan Henry
Matt Huber
Thad Johnson
Amelia Meyer
Stephen John Nowicki
James S O'Dell
Jody Raiford
Charlie Rysenga
Scott Scheraga
David Scholl
Greg Smith
Yajie Wang
Bruce David Webber
Amy Hang
Phil Lee
Frank Arthmire