User:Djackson
Djackson
Real Name
Drew Jackson
IRC Handle
drew

---

---

Authorized to use:

Acer 1440G Lathe
CNC Router
Husqvarna Designer SE
Fabric Cutting Table and Giant Mat 4x8'
Bumblebee
Cyclops
Wolverine


Certified Trainer on:

CNC Router

Introduction / Bio
Hi! I'm Drew, I'm a mechanical engineer that really likes software development, data, and sailing.

Professional background:
Mechanical Engineer by degree
Short stint as a data analyst intern
Currently a project engineer in the automotive industry

Hobby background:
3D Printing

Monoprice Mini Select
Monoprice Maker Select (still tuning in)

Programming languages:

Python
Java
SQL
Javascript
HTML, CSS
VB
C/C++

Various electronics projects
Home automation (Home Assistant)
Woodworking
Projects
Precious Plastics
I'm highly motivated to start a Detroit area Precious Plastic workspace. The first step to do that is to build the machines.
Companionway Door/Sliding Hatch
I own a 1970 Hinterhoeller 25 that I sail out of St. Clair Shores. I'm planning on replacing all of the wood on the boat, starting with the companionway door and sliding hatch.
I have a large amount of rough-sawn cherry wood that I'm planning on using for this project.
Road Quality App
Inspired by EMPUG's Road Quality Project, I created an Android app that stores accelerometer "bumps" and GPS locations in a SQLite database, and then interpolates the GPS data to determine the exact location of the bump. this data can then be plotted on a map.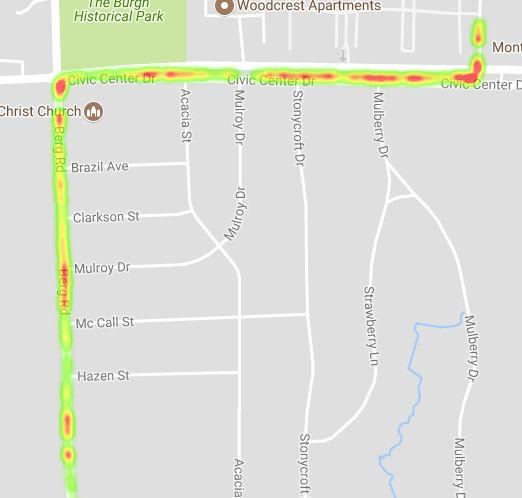 TODO:
Currently the app looks at all vectors of acceleration, so even turns, starts, and stops appear in the data. Threshold needs to only examine the acceleration with respect to gravity.
Add single trips to a database and be able to view each trip.
Make this a background task that starts automatically on car bluetooth connection.