Category:Zones
From i3Detroit
Information and safety procedures for our tools and equipment organized by location.
Table of Zones
Map of Zones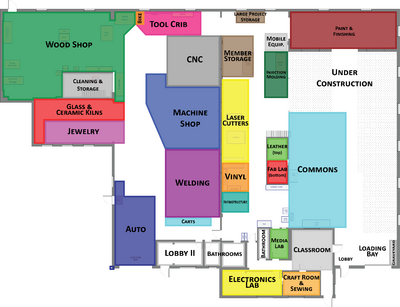 To-Do
Floor Plan (Approved - 9/11/2015 - G. Smith )
Auto-generated Tables (still in testing)
Access-Controlled Equipment
People with Access to Things
Subcategories
This category has the following 14 subcategories, out of 14 total.
Pages in category "Zones"
The following 12 pages are in this category, out of 12 total.