Category:Zones
Information and safety procedures for our tools and equipment organized by location.
To contact all coordinators use the coordinators list.
Table of Zones
Map of Zones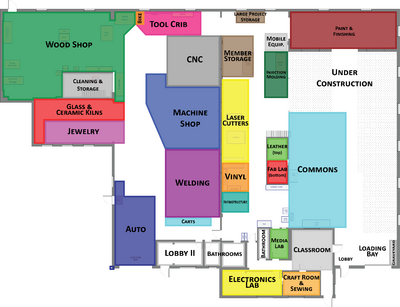 To-Do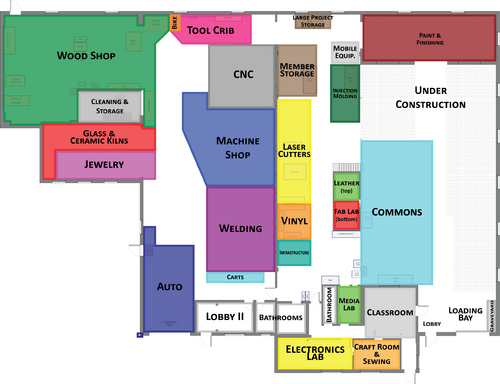 More recent stuff
Older stuff
Auto-generated Tables (still in testing)
Access-Controlled Equipment
People with Access to Things
Subcategories
This category has the following 26 subcategories, out of 26 total.
Pages in category "Zones"
The following 5 pages are in this category, out of 5 total.