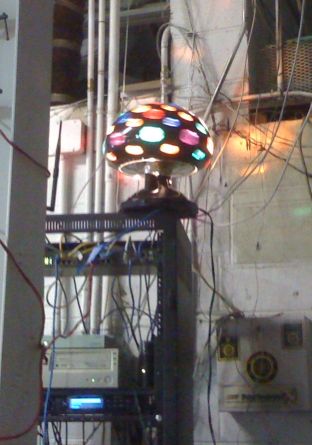 Q: What's more useless than Twitter?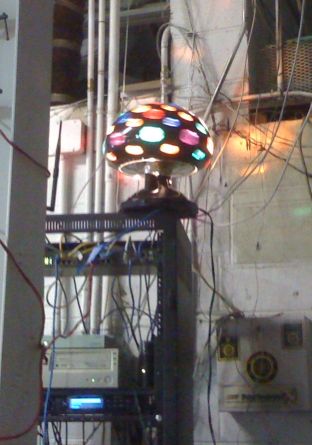 A: A big, multicolored, spinning, disco-ball-thingy that is connected to Twitter!
You may have noticed* a sudden rise in the occurrence of the word "i3detroit" on Twitter in the last day or so. As part of the development of our hackerspace automation system, we've hooked up an rs485 relay box to a python script that is constanly watching twitter. Whenever the magic word "i3detroit" whizzes by on the twittertubes, the relay closes for 30 seconds.
Add the aforementioned disco-light and you've got an instant, half-minute, dance party triggered by any twitter user anywhere!
You can join the party yourself here.
*of course you didn't.
https://www.i3detroit.org/blog/wp-content/uploads/2010/12/twitterdisco.jpg
445
312
thansen
https://www.i3detroit.org/wp-content/uploads/2014/03/Logo_large_png8-300x98.png
thansen
2010-12-22 15:54:31
2010-12-22 15:54:31
Trending: i3detroit