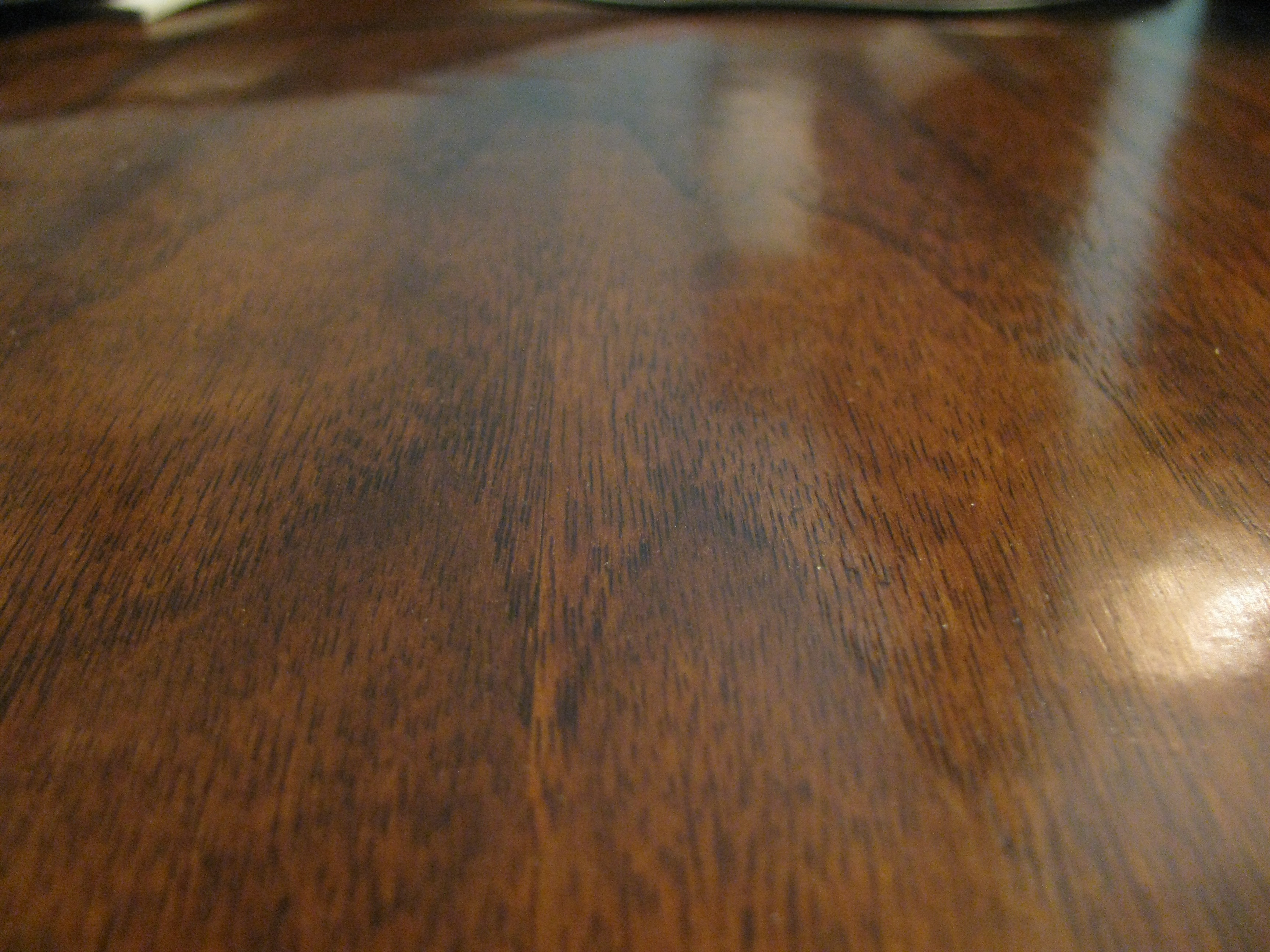 Q: What's an electronics nerd do for his dad for Christmas?
A: Refinish some furniture!
This stout old walnut desk literally sat in a barn for years before my dad adopted it as his office desk. The finish on the top was utterly destroyed, so he always kept it covered with clutter (that's the logic I'm using, anyway), and nobody thought too much about it.
After having seen another member totally transform a beat-up tabletop a few months ago, I hatched a plan. While my folks were out of town for the holidays, I snuck in, absconded with the desktop, took it to i3, and proceeded to apply copious amounts of elbow grease. After planing the old varnish off (with the help of a slightly-overkill dust collector) and sanding the surface, I applied some new stain, and then went on to relearn everything I'd forgotten about polyurethane.
Four coats later, plus a day to dry, the desktop is back in place, back in use, and pleasantly less cluttered. I still spend most of my time at i3 in the electronics room, but perhaps I should avail myself of the other facilities more often!
https://www.i3detroit.org/blog/wp-content/uploads/2012/01/IMG_3981.jpg
2592
3456
Nate Bezanson
https://www.i3detroit.org/wp-content/uploads/2014/03/Logo_large_png8-300x98.png
Nate Bezanson
2012-01-20 13:16:11
2012-01-21 11:48:08
And now for something completely different!