Election 2020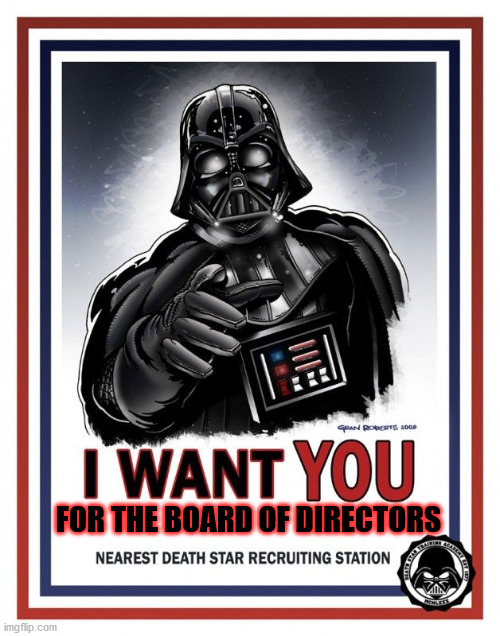 How to nominate someone
Nominees for Board of Directors

<p-- To easily add you name and link to your profile. Place 4 tildes where you want your name to be --!p>
Board nominee survey
All members are welcome to add any question they feel are relevant
How long have you been a member of i3?
What is i3?
What types of personal projects do you work on?
What appointments have you held/do you hold now at i3? (previous board, officers, zone coordinators, committee chairs, etc)
You can see history of being on the board, zozo, or officer on each person's wiki userpage.
What projects have you worked on to improve i3?
What qualities do you look for in a fellow board member?
What qualities do you have to be a board member?
Why are you interested in being a board member?
What is the biggest issue at i3 that you hope to address in the next year, whether you serve on the board or not?
What are your long-term (5+ years) goals for i3?
What makes i3 great? Why did you join/why do you keep coming back?
What isn't i3 for?
What will you do if the board or members pass a decision you disagree with? Will you enforce it?
What changes do you feel need to be made in i3 policy
Links to Nominee Stump speeches